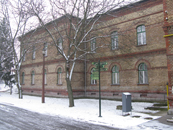 The University of Szeged is the second oldest university in operation in Hungary: its history can be traced back to the Middle Ages. Two milestones must be mentioned in this long history: in 1921 the University moved from Kolozsvár to Szeged and in 2000 the colleges and universities operating in Szeged were integrated and the University of Szeged in its present form was founded. The university now has 12 faculties and it is a widely known and acknowledged institute of higher education in the world.
After 2000 the degree courses offered at the Juhász Gyula Teacher Training Faculty were tailored to meet the needs of the Hungarian public education system. A wide variety of teacher training programs are available today at the Faculty, ranging from early childhood education to special education.
The training of special education teachers began in 2002. After structural changes at the Faculty, an independent Institute of Special Education was founded in September 2007.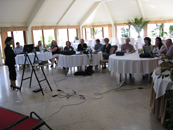 The aim of the Institute is to train special education teachers who enter work equipped with thorough, comprehensive and up-to-date theoretical and practical knowledge that can be further extended.
The BA degree programme in special education (7 + 1 semesters) was launched on 1st September 2006. Since 2011 the Institute has been offering accredited programmes in the three most sought after branches of special education: Educating people with moderate to severe intellectual disabilities, educating people with mild intellectual disabilities (incl. therapies for people with learning disorders) and speech therapy.
The professors at our Institute can be characterized by broad knowledge, wide range of interests and rich professional experience. This is reflected in their research projects, publications and the curriculum materials developed by the Institute.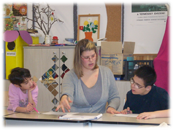 The goal of our Institute is to prepare our students to be able to provide lifelong educational and therapeutic support for all age groups in a wide range of abilities and functioning. In the training programme both the traditional values of the special education profession and the latest multidisciplinary knowledge related to special education are passed on to the students.
Students can participate in high-quality research projects within the framework of the Students' Research Circle if they are interested. Students can also expand their theoretical and practical knowledge and widen their horizons at our partner institutes abroad.
A strength of our degree programme is the intensive school practice which accompanies instruction throughout the programme's four years. School placement relies on an outstanding network of mainstream and special schools, early development centres and other institutes where special needs teachers may work. In these institutes our students have the opportunity to develop their ability to teach and to do therapeutic work in realistic settings. The professional development of special education teachers which heavily relies on self-reflection is enhanced by the 300-hour teaching practice in the 8th Semester.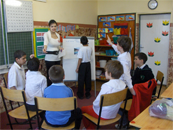 We prepare our students to meet the needs of people with disabilities both in the public education and in the health sector. A degree in special education gives access to jobs in institutions of public education, health care, social care and child protection. An increasing number of job opportunities are offered by institutions run by civil organizations or churches.
Students graduated at our institute can enter master programmes in special education without further supervision of their acquired credits. In addition, they can apply for places in several other master courses of the Hungarian Higher Education System.
Prof Béla Pukánszky
Head of the Institute of Special Education
WATCH A VIDEO OF THE INSTITUTE>>
e-mail